Mold Coating for

Hardness and Lubricity

All of our plating services for the molding industry are excellent selections for your rubber molds and for the release of plastics. In particular, our Nickel Boron Nitride hard coating is extremely popular with our customers.

Nickel Boron Nitride is a co-deposit of hard nickel and a boron nitride matrix, which gives this coating both hardness and lubricity. This coating has an extremely low coefficient of friction and wear resistance, and it also provides a high degree of corrosion protection. We recommend using this option for any selective plating you would like to have done on precision components and mold inserts.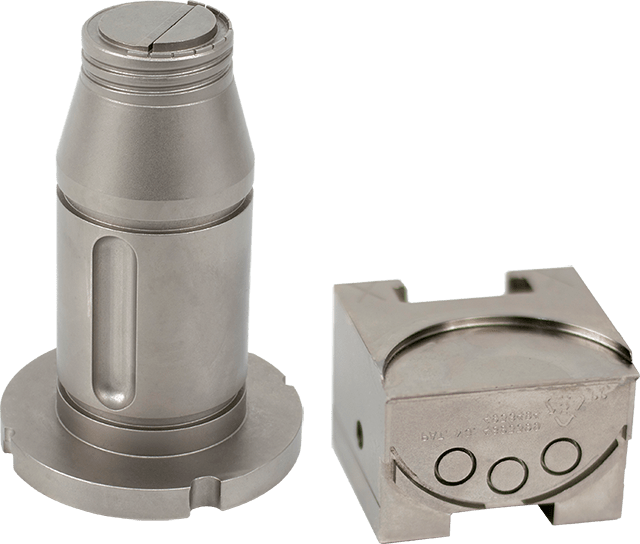 Specs and Attributes
A co-deposit of nickel and boron nitride matrix
Plating thickness ranges from .00004 to .005
Uniformity in plating deposit no matter the configuration
Excellent mold release
Outstanding corrosion protection
Selective plating can be achieved
Low coefficient of friction
Almost all tool steels, aluminum, copper and beryllium can be coated
Nickel boron nitride can be chemically removed