Type 2 and Type 3 Anodizing Services
Type 2 Traditional Anodize—Black, Blue, Red, Yellow, & Green
PFI Inc. offers precise Type II anodizing services for many industries. As a sulfuric acid bath, this coating can be done in a clear non-dyed appearance or numerous colors such as black, blue, gold, olive drab, red, and green. If requested, other colors are may also be available. PFI provides Type II colored anodizing for a variety of industries and applications including military, automotive, and aerospace.
Type II anodize is an aluminum only oxidation process with a thickness of coatings ranging from .0003-.0005 penetration and .0003-.0005 build up. Read more on what Type II traditional anodizing is and why PFI is a leader in Type II anodize.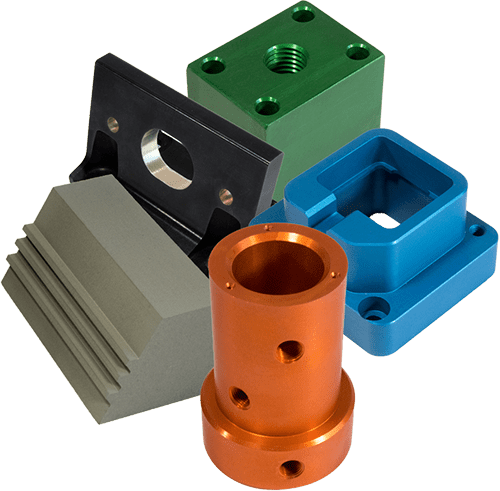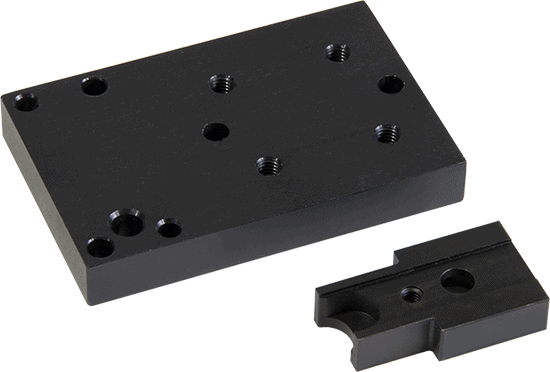 Type 3 Hard Coat Anodize
PFI Inc. offers pristine Type III anodizing services to many industries. Type III hard coat anodizing is our most requested industrial coating. This coating process forms a thick oxide coating. (.001 penetration into the substrate and .001 build up.) The hard coat process increases the hardness of aluminum and is non-conductive after coating. Very hard aluminum oxide coating is approximately 65 RC. Common uses for Type III black hard coat anodizing are fittings for compressors and automotive aluminum parts.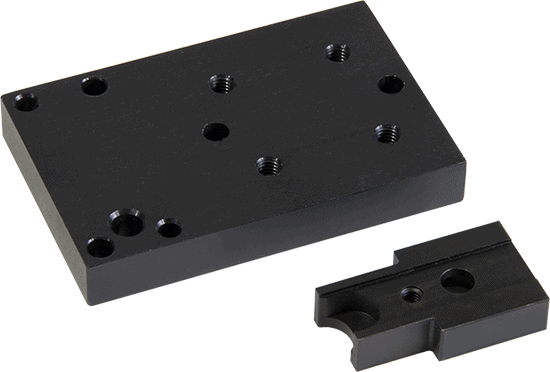 Type 3 Hard Coat Anodize for Plating MIL-A-8625
At PFI, we hold Type III anodize to military standards and offer high-quality black plating services. PFI Inc. plates to MIL-A-8625 specs for OEM and military suppliers. Type III anodizing is superior to Type II due to performance level and versatility, producing heavy and durable coatings. PFI Inc. provides quality anodizing services and has an unrivaled track record for reliability and performance in the plating industry. Our management and technical team has the experience to meet the specialized needs for all military applications.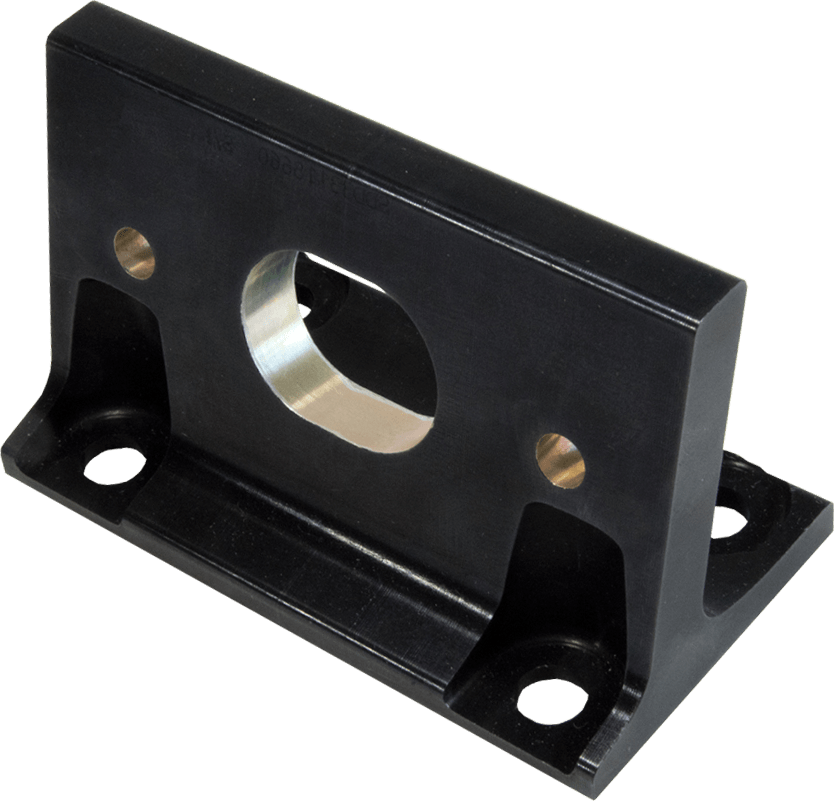 Specs and Attributes
Dielectric surface coating
Improves the appearance of aluminum
Improves abrasion resistance
Improves corrosion resistance
Plate to Mil-A-8625
Masking is available for close tolerance parts