Type 2 and Type 3 Aluminum Anodizing Services
Type 2 Traditional Anodizing Service | Blue, Red, Yellow, Green, & Black Anodizing
PFI Inc. offers precise Type II anodizing services for many industries. As a sulfuric acid bath, this coating can be done in a clear non-dyed appearance or numerous colors such as black, blue, gold, olive drab, red, and green. If requested, other colors are may also be available. PFI provides Type II colored anodizing for a variety of industries and applications including military, automotive, and aerospace.
Type II anodize is an aluminum only oxidation process with a thickness of coatings ranging from .0003-.0005 penetration and .0003-.0005 build up. Read more on what Type II traditional anodizing is and why PFI is a leader in Type II anodize.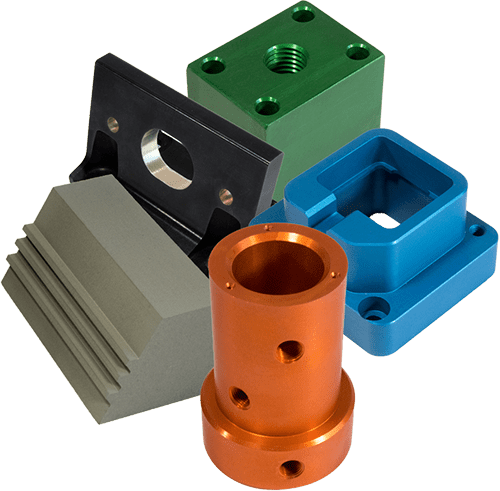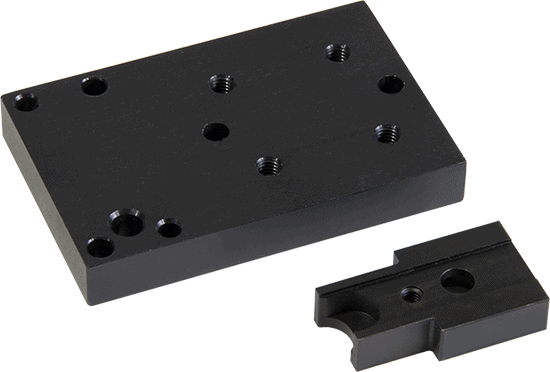 Type 3 Hard Coat Anodizing Services
PFI Inc. offers pristine Type III hard coat anodizing services to many industries. Type III hard coat anodizing is our most requested industrial coating. This coating process forms a thick oxide coating. (.001 penetration into the substrate and .001 build up.) The hard coat process increases the hardness of aluminum and is non-conductive after coating. Very hard aluminum oxide coating is approximately 65 RC. Common uses for Type III black hard coat anodizing are fittings for compressors and automotive aluminum parts.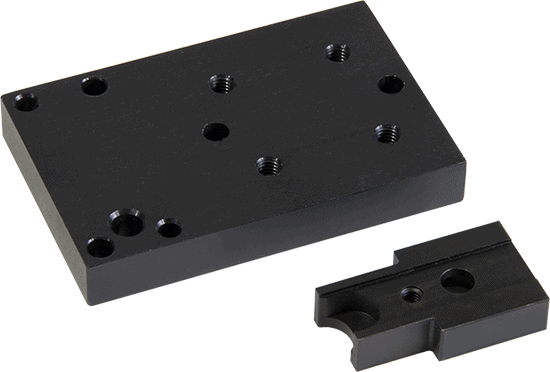 Type 3 Hard Coat Anodizing for MIL-A-8625 Spec
At PFI, we hold Type III anodize to military standards and offer high-quality black plating services. PFI Inc. plates to MIL-A-8625 specs for OEM and military suppliers. Type III anodizing is superior to Type II due to performance level and versatility, producing heavy and durable coatings. PFI Inc. provides quality anodizing services and has an unrivaled track record for reliability and performance in the plating industry. Our management and technical team has the experience to meet the specialized needs for all military applications.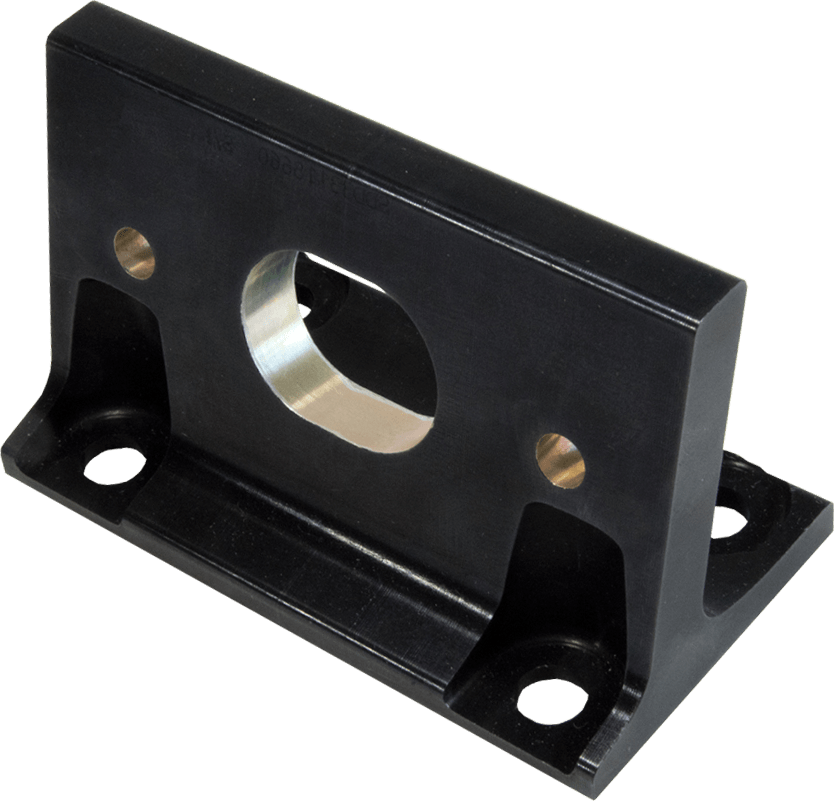 Specs and Attributes
Dielectric surface coating
Improves the appearance of aluminum
Improves abrasion resistance
Improves corrosion resistance
Plate to Mil-A-8625
Masking is available for close tolerance parts
Type II & Type III Anodizing FAQs | Hard Coat Anodizing FAQs
What is the Purpose of Anodizing? 
The purpose of anodizing is to form a layer of aluminum oxide (higher corrosion and abrasion resistance than aluminum) that will protect the aluminum beneath it. There are some types of anodizing that produces a porous oxide layer that can be colored with dyes or metallic pigments for a decorative and protective finish. In short, the main purposes for anodizing are corrosion resistance, abrasive and wear resistance, and cosmetic improvements.
Is the Anodizing Process Safe?
When it comes to coatings, anodizing is one of the safest and environmentally friendly technologies. Anodizing is an acceleration of the natural oxidation process. It does not produce harmful or dangerous by-products, and will not damage human health or the environment.
Anodizing facilities are safe, well ventilated, and worker-friendly environments. Workers are well trained in the use of anodic materials and processes. In general, to ensure worker safety, employees only need to wear minimal special protective clothing.
Should I Worry About Dimensional Growth During Anodizing? 
Aluminum oxide occupies about two times the volume as that of raw aluminum. Therefore, anodizing will cause parts to grow dimensionally. This factor is taken into consideration when designing parts that will be anodized. Hard anodizing is typically in the range of .0005–.003 inches. The process of hard anodizing a part to .002 inches film thickness will, therefore, grow .001 inches on each surface or .002 inches in overall dimension.
How to Properly Prepare Anodized Aluminum Parts?  
A lot goes into preparing for anodizing finish, pre-treatment, clear/color coating, store aluminum properly, aluminum alloy, fabrication, low heat welding, dyeing/coloring. When preparing to anodize aluminum parts, consider other structural items. Exterior items need a Type I (minimum .7 mil thickness) and interior items should have a Type II (minimum .4 mil thickness) finish. Coating selection should be based on the end-use of the piece, and the properties required of it.
Do I have to Sacrifice Detailed Design if I need to Anodize? 
Generally, thin anodic coatings, with thicknesses as small as .05/mil, will cause no discernable loss of detail to an etched design. The piece might lose a little detail if it is something with complex and/or delicate scrollwork. PFI Inc. has highly experienced anodizing specialists that can address concerns about detail loss. PFI Inc. has the expertise to create beautiful anodized coating while maintaining the integrity of an intricate design.