Chrome Plating vs. Electroless Nickel Plating – Which Finishing Is Best?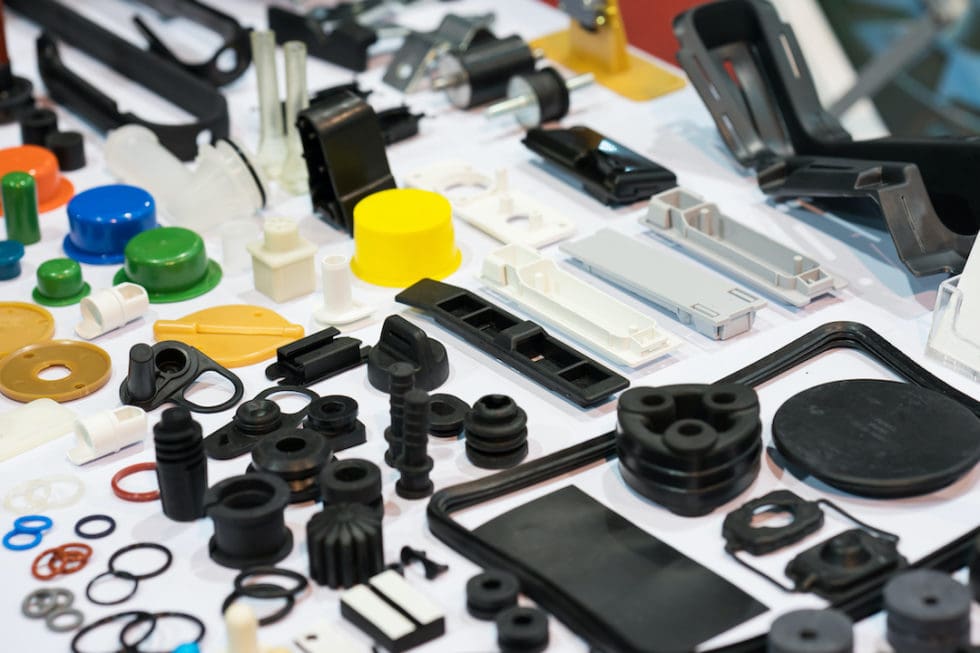 Injection molding is the most common method of plastic part manufacturing. When looking at potential applications for plastic molds, the possibilities are virtually endless. Injection molding is used to create a diverse collection of products, from something as small as a bottle cap to something as large and important as automotive dashboards; if it's a plastic product, there's a high possibility that it came from a plastic mold. 
But why, exactly, is injection molding so common? In addition to being compatible with most polymers — that is, all thermoplastics, some thermosets, and some elastomers — the process is ideal for producing high volumes of the same part. It is also appreciated for creating repeatable high tolerances, low labor costs, and minimal scrap parts. Here, we will be discussing the differences between chrome plating, electroless nickel plating, and hard nickel electroless plating, as well as alternative nickel platings that offer yet other substitutions to using chrome when producing high-quality finishings on applications. Let PFI help find the correct plating for your plastic molds today.
Chrome Plating vs. Electroless Nickel Plating | Black & Satin Electroless Nickel Plating 
Electroless nickel is one of the most versatile finishes, capable of meeting your needs from wear and corrosion protection to lubricity concerns. The uniform plating thickness of the electroless nickel allows for tight tolerances to be achieved. "Electroless" plating avoids the snags of electroplating such as uneven buildup that can compromise threads and part tolerances, which can require post-process grinding. Electroless nickel offers some of the best corrosion protection of all plated metals. Electroless nickel coating relies on a chemical reaction rather than an electric current. This electroless process leads to greater durability and superior corrosion resistance, with the material landing closer to 63 on the RC scale.
Black nickel is an electrolytic nickel plating with a black surface color. It is often utilized for its corrosion-resistant properties and ability to maintain electrical conductivity while reducing surface reflectivity. Satin nickel has a plated hardness of approximately 42 – 44 RC, and is excellent for corrosion protection, lubricity, and wear. In applications like plastic injection molds, having the uniformed plating deposit and a low luster appearance makes coating most steel materials effortless. PFI Inc. offers electroless nickel solutions designed specifically to produce wear resistance, corrosion protection, or lubricity
Chrome Plating vs. Hard Nickel Plating 
Hard chrome and electroless nickel are both extremely durable and designed to last a long time even with constant and consistent mechanical contact. Both also have excellent corrosion resistance properties (though more on that below), and sliding characteristics as both finishes lower the coefficient of friction significantly. While both chrome and electroless nickel materials work well for an array of substrate materials, they differ in both process and benefits. For example, hard chrome utilizes an electrochemical bath to produce a plating that is smooth and functional. Hard chrome is also aptly named, as it is known for its hardness (falling somewhere between 68 and 72 on the Rockwell C scale).
PFI provides clients with hard nickel plating with salvage which adds an extra coat of defense for applications that are made for intense wear and tear. With excellent corrosion protection, especially in alkaline environments, it is made to be the most desirable choice for salvage. In addition, it's an excellent substitute for hard chrome because it has the same adhesion factors as hard chrome but isn't as brittle, and it keeps superior plating uniformity.
Chrome Plating Substitutions– Mold Release & Electroless Nickel Plating w/ Teflon
Other chrome plating substitutions that PFI offers include:
Mold Release Plating
Electroless Nickel Plating w/ Teflon (Lubricoat) Plating
Chrome vs. Nickel Mold Release Plating for Applications
When we look at chrome plating, we look at its specifications and strengths. Hard Chrome can be applied as little as .00003 to several thousandths depending on the complexity and tolerances allowed. Chrome contains a hardness of 72 Rockwell C (RC) and is typically applied at 130 degrees Fahrenheit. There are plenty of reasons to plate with chrome, including the potential to utilize any SPI finish on your tooling. But there are also some drawbacks. Hard chrome plating is only accessible by a conforming anode, which requires time, The more detailed your mold is, the more time this construction can take, and the more expensive your project can become. This lends to chrome not always plating uniformly in detailed areas.
PFI offers many alternatives to Chrome plating. One of the alternatives is Dura Slick–a nickel-base mold release–a coating that is excellent for the release of plastics from mold components as well as wear applications. In most cases .00005-.0005 is specified however deposits up to .010+ can be achieved on molding surfaces for engineering changes, Dura Slick has a hardness of 56 RC and is an excellent resistance to corrosion. Dura Slick specifically is one of the slickest mold coatings on the market, offering a coefficient of friction of about 0.05 and making it ideal for injection molds and inserts. Dura Slick always coats evenly no matter the configuration of the mold and can last in a press for years.
Chrome Plating vs. Electroless Nickel Plating w/ Teflon
Despite having similar bases, there are some major differences between electroless nickel plating and electroless nickel plating with Teflon (or PTFE). We can start by comparing their hardness; PTFE/ nickel has a hardness of 45 RC, while electroless nickel plating comes in at 50 RC. However, PTFE has a higher lubricity. Its coefficient of friction is 0.10 or less, while the more corrosion-resistant electroless nickel plating typically has a coefficient of friction around 0.18 or less. 
Electroless nickel plating with Teflon also has many benefits, such as a non-wetting surface that lends to its self-cleaning properties. PTFE is temperature resistant with an impressive tolerance for extreme temperatures as well as high electric strength and high surface resistivity, providing it with many electrical applications. Perhaps most prominently, PTFE is known for nonstick and release properties, making it very popular within the cooking industry. While both plating methods have applications within the automotive, aerospace, and chemical industries, PTFE is also prominent in nonstick packaging, heat sealing, molding, and pharmaceuticals.
Mold Release Applications of Lubricoat
Due to its high lubricity and corrosion resistance, PTFE has a wide range of applications, from enlarging threaded cores and inserts to sizing cavities. In the past, PTFE has been used for ejector-base housings, pin plates, pillar supports, and dimensional build-ups under flash chrome, but it is also capable of coating whole molded bases.
For PTFE, we offer Lubricoat, one of the best electroless nickel platings with Teflon available on the market. Boasting a breakdown temperature of 650 degrees Fahrenheit and a penchant for releasing plastic from mold components, Lubricoat is favored within the molding industry and could benefit your project today.
U.S. Leader in Electroless Nickel Plating for Plastic Mold Applications 
Progress for Industry, Inc. is not only a U.S. leader in electroless nickel plating, but also in mold release platings, nickel platings with Teflon(Lubricoat), and nickel boron nitride platings. For over 30 years, PFI has been supplying superior plating solutions to the molding industry for applications commonly found in the mining, medical device, automotive, and military industry.