Anti-Corrosion Protective Coatings for Steel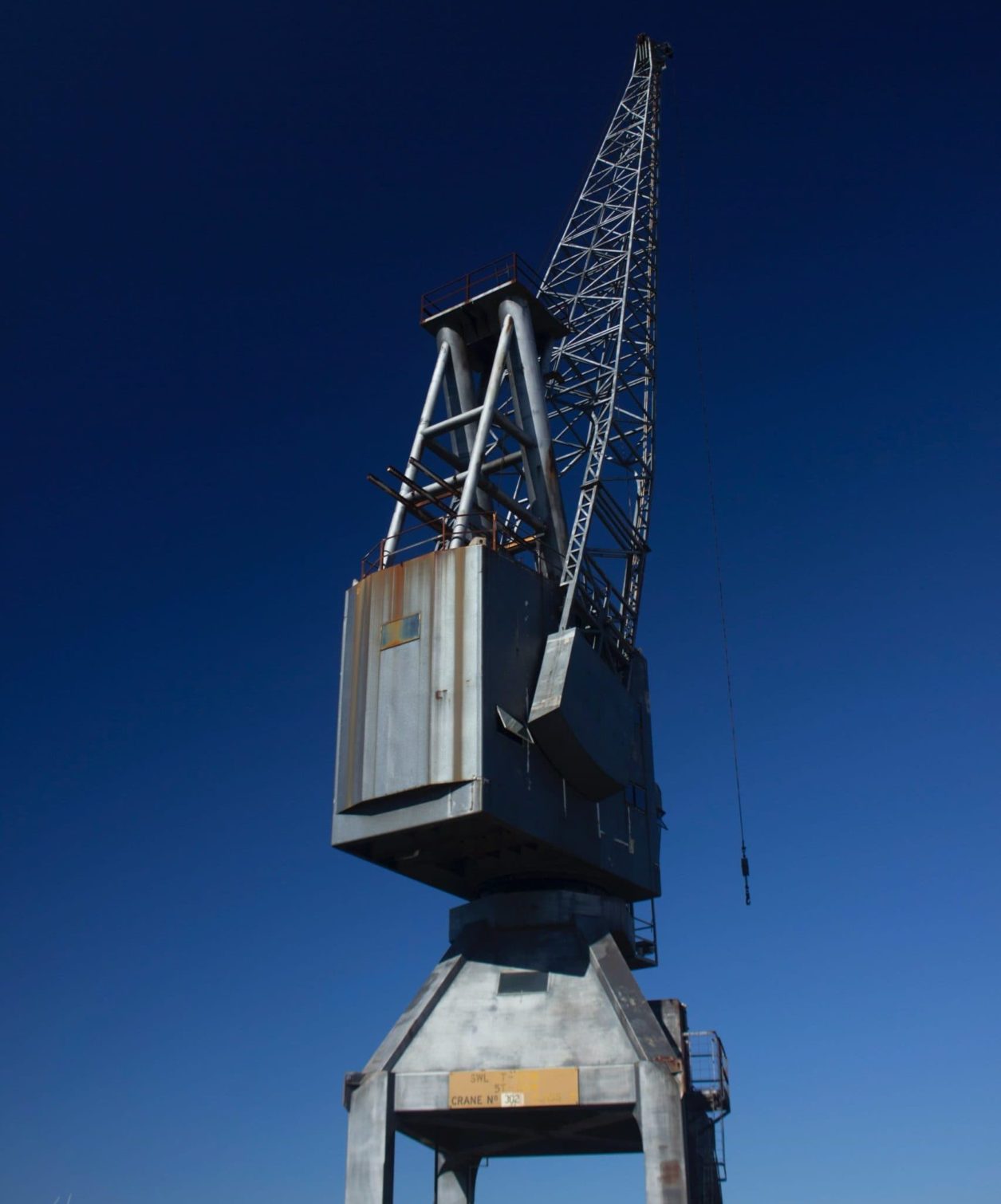 Metal, specifically steel, is pervasive in modern society. It is the building block of cities and towns. Corrosion works to reduce metal structures back to their original state of ore, making the metal weaker and more susceptible to damage—which can ultimately lead to failure. Taking steps to prevent corrosion, such as applying anti-corrosion coatings to metals and steel, ensures the quality and integrity of these critical parts and components, especially where they are exposed to harsh environments.
Corrosion occurs when metals, such as steel, are exposed – either in a natural setting or an industrial application – to certain electrolytes, such as salt, oxygen, and water. This exposure forms oxides on the surface of the metal which results in corrosion, commonly known as "rust."
A federal study initiated by NACE International, a not-for-profit professional organization for the corrosion control industry, and backed by the U.S. Federal Highway Administration, estimated annual costs associated with corrosion at $276 billion, impacting nearly every U.S. industry sector. While dated, the study is the most recent of its kind, and remains an influential industry template on costs and control of corrosion in the U.S.
Anti-corrosion coatings can improve steel part performance and safety and can maximize the longevity of metal component lifecycle. Progress For Industry, Inc. (PFI) offers a variety of anti-corrosion coatings and coatings for stainless steel, carbon steel, and various other metals.
Zinc Anti-Corrosion Coating
Zinc metal has several characteristics that make it a well-suited anti-corrosion coating for steel products. It forms dense, adherent corrosion byproducts, which leads to a rate of corrosion 10 to 100 times lower than ferrous materials. Fresh zinc surfaces are quite reactive to the atmosphere, but zinc corrosion products develop rapidly on the surface. Known as the zinc patina, they act as an additional barrier between the steel and the environment.
Zinc plating improves electrical properties, increases temperature resistance, and reduces abrasion and wear. There are several different types of zinc anti-corrosion coatings that may be utilized based upon the application and environment, each offering unique properties and characteristics to protect against corrosion. These include: Hot-dip galvanizing, continuous sheet galvanizing, zinc-rich painting, metaling, mechanical plating, electro-galvanizing, and zinc plating. PFI offers zinc coatings for excellent corrosion prevention at a low cost.
Electroplating and Electroless Nickel Plating
Electroplating is an anti-corrosion coating occurring when a metal film is spread over steel in an electrolytic bath. Electroless nickel plating also results in an anti-corrosive coating, but glazes the steel through a chemical reaction rather than electrolytic bath. Electroless nickel plating is often used on carbon steel to create an anti-corrosive alternative to stainless steel while mimicking stainless' durability. It results in a more even anti-corrosion coating which can be important in applications requiring many precision or threaded parts. The resulting increase in electrical conductivity makes the electroless nickel plating process ideal for applications such as batteries and generators, hydraulics, and firearm manufacturing.
Both carbon and stainless steel can benefit from being plated as both are vulnerable to environmental corrosion. Nickel plating typically is a more effective anti-corrosion coating. It is a particularly effective coating for stainless steel, adding more corrosion resistance and hardness compared to electroplating. Nickel-plated steel has the additional benefit of being easier to solder, and it has higher resistance to radiation for applications required to withstand this type of exposure.
PFI's electroless nickel plating anti-corrosion coating delivers superior protection to steel. It is beneficial for precision parts and components that are exposed to high amounts of stress, environmental and otherwise. 
Stainless Steel Passivation
Stainless steel passivation is a widely used coating for stainless steel that prevents corrosion. A concentrated acid solution removes free iron from the surface of stainless steel, reduces the chemical reactivity of the surface, and forms a thin, dense oxide barrier which is effective as an anti-corrosion coating and prevents rust. The process also removes any rust that may have occurred during the machining process, where traces of iron from the machining tool transferred onto the stainless steel. 
Generally, anti-corrosion coating extends the life of the stainless steel and reduces the need for maintenance. The corrosion-resistant surface, however, can be compromised through mechanical means, heat, or chemical damage. When that happens, iron is exposed, and the stainless steel is again subject to rusting. Depending upon the application and environment, passivation may need to be performed on a regular basis.
PFI offers stainless steel passivation to the following specifications (QQ-P 35 C & ASTM A 967) and a certification of compliance can be sent to any customer as requested.
Hard Chrome Plating and Chrome Impregnation
Industrial hard chrome plating adds a layer of chrome which can act as a type of anti-corrosion coating for stainless steel. It also provides added protection against normal wear and tear. The process improves the natural anti-corrosive properties of stainless steel, and when used for applications in low-oxygen environments, it helps create an anti-corrosive oxide barrier. Chrome plating can be beneficial for applications in the harsh environments found in the automotive industry. It is also frequently seen in the rolls, molds, screws, hydraulic cylinders, pistons and rotors for pump applications, and many more applications.
The hard chrome impregnation process is a PFI proprietary chromium anti-corrosion coating applied to metal to substantially increase wear and corrosion resistance. The hard chrome impregnation process provides improved lubricity, adherence properties, and uniformity, which protect it from the eroding effects of friction, chemicals and weather. Although porous and improperly prepared surface finishes can negatively impact the corrosion-resistant properties of hard chrome impregnation, when properly administered, the process results in parts and components that will resist attack from most organic and inorganic compounds.
PFI Delivers Anti-Corrosion Coatings and Expertise
Corrosion impacts all segments of U.S. industry and costs the country approximately $276 billion each year. The safety and integrity of buildings, infrastructure, and critical parts and components require attention to anti-corrosion coatings and techniques during the design and construction phases, as well as ongoing maintenance plans.
PFI provides many anti-corrosion coatings for stainless steel, carbon steel, steel alloy and more, including zinc plating, electroplating, electroless nickel plating, stainless steel passivation, hard chrome plating, and chrome impregnation. Each can be deployed in a number of applications and environments as required by many industries, including: medical, textile, tool and die, automotive, petroleum and chemical, mining, and more. 
For over 30 years, PFI has delivered anti-corrosion coatings to customers throughout the U.S. and the world. Known throughout the industry for expert craftsmanship, quality, and knowledge, PFI is a leader in coating and metal finishing services.