Electroless Nickel on Aluminum to Protect From Corrosion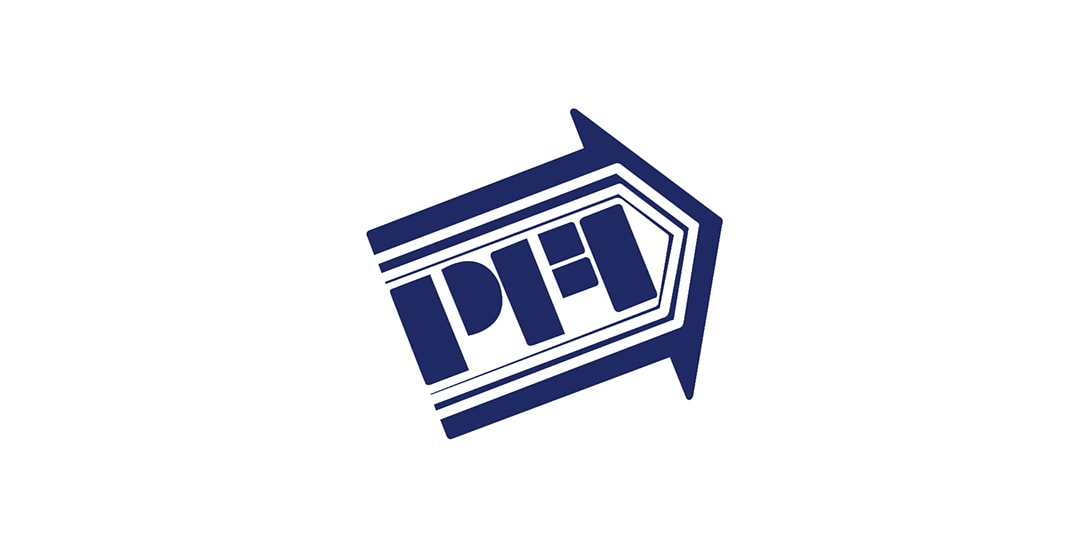 Material selection for fabrication is a crucial process. Considering the cost of materials, the wear, the flexibility, the access… deciding on materials depends on so much more than just what is cheap and what is available. Luckily, the accessibility of plated components has opened doors for consumers to make durability, longevity, and cost-efficiency a realistic proposition, easing the material selection process.
By enhancing the properties of materials such as aluminum, tooling steels, and carbon steels via electroless nickel coating, businesses can have the best in affordable, durable, corrosion-proof components.
Aluminum is a particularly reactive metal, and without treatment, will corrode in both alkaline and acidic environments. Its relative softness leaves aluminum parts vulnerable to galling and pitting, and in general, aluminum tools and components wear quickly. PFI shields aluminum components from these shortcomings by applying electroless nickel coating to ensure corrosion protection, hardness, lubricity, and wear resistance.
Process for Electroless Nickel Plating on Aluminum
PFI knows plating. Every day, our shop runs a dedicated nickel plating line for aluminum, steels, and many other exotic, temperamental metals (in addition to our numerous other plating services).
Our highly functional nickel plating can be applied to irregular and highly detailed aluminum components thanks to its uniform deposit thickness and close tolerance capabilities.
---
The first step in our plating process is creating a purely chemical reaction between the aluminum and the nickel solution – no electricity is involved. Aluminum components are submerged in a phosphorus nickel bath of nearly 200 degrees Fahrenheit, where this crucial chemical reaction occurs.
All three of PFI's electroless nickel baths are RoHS compliant. These baths are:
High phosphorus electroless nickel, known for its excellent corrosion protection (salt spray test of 100+ hours)
Medium phosphorus, known for its hardness, brightness, and fast plating rate
Low phosphorus electroless nickel, known for its RC hardness
Once dipped, the electroless nickel bonds to the aluminum. This newly bonded nickel-plated aluminum can withstand temperatures of up to 1600 degrees Fahrenheit, and is deposited at thicknesses as thin as 0.000025" and as thick as 0.20".
This new, hearty nickel-plated aluminum has virtually endless applications in many industries, from automotive parts to oil and gas manufacturing.
Electroless Nickel Plating on Tooling and Carbon Steels
Low and medium carbon steel, with their 30-60% carbon content, benefit from electroless nickel plating to achieve maximal hardness and lubricity, plus corrosion resistance. Electroless nickel plating is an excellent solution for heavy-use steel tools and components.
It is common to find electroless nickel-plated steel parts in the oil and gas industry, particularly on valves like ball valves, gate valves or butterfly valves, as well as on impellers, pumps, mixer shafts, and heat exchangers.
Corrosion Inhibition with Electroless Nickle on Aluminum
Coating aluminum with electroless nickel is extremely popular for corrosion protection and repair. Electroless nickel coating produces a uniform, hard coating on aluminum, tooling, and carbon steels.
Because electroless nickel bonds with aluminum at a molecular level, the aluminum is effectively sealed off from environmental factors that would otherwise cause corrosion or damage. Electroless nickel coating on aluminum is the best choice where erosion, cavitation, fretting, and abrasive wear resistance are required.
Similarly, previously damaged components get a new lease on life when pre-treated for oxidation and then dipped for electroless nickel coating. Electroless nickel can be utilized to salvage and build up previously damaged aluminum, tooling, & carbon steel components.
QUICK LOOK
Features of electroless nickel plating on aluminum:
Outstanding corrosion protection and corrosion repair
Bright, uniform deposit, ideal for odd-shaped and threaded parts
Perfect for repairing molds, bores, and EDM
Excellent for salvaging parts
Over 100 hours of salt spray resistance
Precise plating thickness
PFI for High-Quality Electroless Nickel Plating on Aluminum
PFI is proud to offer turnkey solutions for clients seeking electroless nickel plating on aluminum, tooling, and carbon steel components. When supplying electroless nickel plating to aluminum for engineering and tooling protection, tight tolerances are non-negotiable. PFI's superior quality, on-time delivery, and dedicated electroless nickel plating line make us the best choice for plating work in the US.
Contact our experienced, knowledgeable service department to find out how we can help you protect the longevity of your aluminum parts with electroless nickel plating.